About Us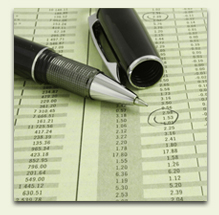 Dhunseri Marketing Limited was incorporated in West Bengal on February 4, 1997 under the Companies Act, 1956. The Company's name was changed from Dhunseri Marketing Limited to DI Marketing Limited pursuant to a fresh certificate of incorporation dated January 3, 2000 issued by the Registrar of Companies, West Bengal.
A scheme of arrangement was sanctioned by the Hon'ble High Court at Calcutta, by an Order dated May 6, 2010 which inter-alia provided for the demerger of the Investment Division and the Jaipur Tea Packet Factory of Dhunseri Tea & Industries Ltd. with D I Marketing Ltd.
Subsequently, the Company's name underwent further change and now known as Dhunseri Investments Ltd., pursuant to fresh certificate of incorporation dated July 16, 2010 issued by the Registrar of Companies, West Bengal.
Dhunseri Investments Limited is an Investment Company registered with Reserve Bank of India as Non Banking Financial Company.
The equity shares of the Company are listed with Bombay Stock Exchange and National Stock Exchange.
MAIN OBJECTS OF THE COMPANY
1. To carry on the business of an investment company and for that purpose to invest in, acquire, sell, transfer, subscribe for, hold and otherwise deal in and invest in any shares, bonds, stocks, obligations issued or guaranteed by any company constituted and carrying on business in India or elsewhere and debentures, debenture-stocks, bonds, obligations and securities issued or guaranteed by any Government, State, Sovereign, Commissioners Central or Provincial, public body or authority supreme, municipal, local or otherwise in India or elsewhere either out of its own funds or out of funds that it might borrow.
2. To carry on the business of processing, converting, manufacturing, formulating, using, buying, selling, acquiring, storing, packing, dealing, transporting, distributing, importing, exporting and disposing including trading, marketing and packeting of all kinds of goods, merchandise, articles and services including that of tea.
BOARD OF DIRECTORS
Mr. C.K. Dhanuka
Chairman of the Board
Mrs. A. Dhanuka
Managing Director & CEO
Mr. M Dhanuka
Non-Executive Non Independent
Mrs. Bharati Dhanuka
Non-Executive Non Independent
Mr. P J Bhide
Non-Executive Independent
Mr. Rajya Vardhan Kejriwal
Non-Executive Independent
Mr. Ramesh Chandak
Non-Executive Independent
Mr. Amit Gupta
Non-Executive Independent